Gluten Free Tea
For Coeliacs, or those wishing to reduce or remove gluten from their diets, true teas from the Camellia Sinensis plant are mostly gluten-free. This can, however, vary when exploring blended teas, fruit teas or lattes. The selection that we have provided here is 100% gluten-free. However, if you explore others, be sure to check the label.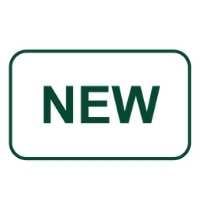 2021 First Flush
Light golden, with heavenly floral and fruit notes, this loose-leaf tea from the revered Selimbong estate is an exquisite example of a Darjeeling first flush.
From: Pokhribong, Darjeeling District, India
2021 First Flush
From one of the finest Darjeeling estates, Upper Namring 2021 First Flush is a delightful loose-leaf Indian tea: fresh, fruity and a perfect mid-morning brew.
From: Teesta Valley, Darjeeling District, India
2021 First Flush
Sweet and floral, our Goomtee Darjeeling first flush is an exceptional Indian black tea. Pour a cup mid-morning or in the afternoon and put a spring in your step.
From: Kurseong, Darjeeling District, India