Chai Tea
Made with either black or herbal tea leaves and plenty of indulgent spice, our online store offers several authentic chai blends to choose from. In India, these fragrant, full bodied spiced teas are commonly used to aid digestion and create a sense of wellbeing. Browse our selection of luxury loose-leaf brews perfect for the cooler months. Enjoy our chai in loose leaf and tea bag form.
LEARN MORE ABOUT OUR CHAI

Close

About Our Chai Teas

Traditionally used for its health benefits in India, chai latte only became popular as a regular tea in the 20th century. Today, these comforting brews are enjoyed all over the world, and at The Tea Makers we offer a selection of high-quality blends that cross cultures, made using premium ingredients such as rooibos, Camellia Sinensis black tea, chai spices (cinnamon, ginger, star anise, fennel seeds and Masala spice), herbs and sometimes dried fruit. Explore our range of loose-leaf chais, which includes bestsellers such as our Chai of Madagascar – based on African honeybush – and our traditional Masala Chai loose black tea, which fuses ingredients including Assam black tea, cinnamon, cloves and cardamom.

Milk Or Water?

Chai tea was historically a creamy tea made with hot milk and sugar instead of water, but our authentic loose-leaf teas can be brewed with hot water, producing a very different but equally enjoyable experience.

Tip: for creative cooks, chai Indian tea can also be a great ingredient in desserts!
No. 107
A marriage of South African honey bush leaves, orange, coco and spices, this exceptional loose leaf tea offers a stunning sweet and fruity infusion.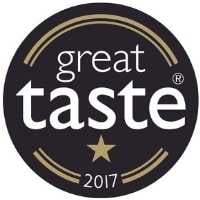 No. 125
Our authentic loose-leaf Masala Chai balances bold Assam leaves with traditionally grown Indian spices for an invigorating blend packed with warming flavours.