Fruit Infusions
As their name suggests, fruit infusions are not true teas but are instead made from dried fruit, with dried flowers and spice sometimes rounding out the recipe. Naturally caffeine-free and packed with mouth-watering natural ingredients, our luxury infusions give everyone in your family the chance to enjoy a healthy tea at any time of day!
READ MORE ABOUT OUR FRUITY TEAS

Close

About Our Fruity Infusions

We stock a wide variety of the best fruit and herbal teas made from natural ingredients. Our premium fruit teas are made from commonly used ingredients – think raspberry, lemon peel, ginger and lemongrass – as well as rarer ones, such as papaya, elderberries, tangerine, coconut and much more. You can enjoy these fruit infusions on their own or add a dash of honey or a squeeze of lemon for added flavour, if you like.

Health Benefits

Fruit teas are enjoyed in many parts of the world – like the sweet and tangy apple tea popular in Turkey. Many, such as hibiscus tea, come packed with antioxidants and unique health benefits that make them a great immune-boosting beverage, however they are not always sugar free.

Can You Make Cold Brews From Our Fruit Infusions?

Yes! Most of our fruit infusions make beautifully refreshing cold brews. To get you started, we've prepared some brewing tips and recipes for you. You could also try them poured over ice – perfect for a hot summer's day, especially when served in one of our elegant Zenshi glass pitchers.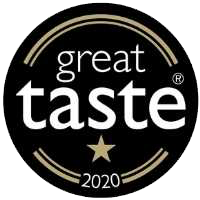 No. 141
Vibrant and beautifully balanced, this loose-leaf fruit infusion of sweet berries, blossom and tart hibiscus can be enjoyed as a summer cooler or winter warmer.
No. 145
Bursting with tropical notes, led by mouth-watering mango, this luxury fruit infusion is a ray of sunshine – whether taken aromatically warm or refreshingly cold.