Egyptian Tea
One of the first mentions of chamomile tea is in a papyrus from Ancient Egypt, and some of the world's finest quality teas are still produced on the fertile plains of the Nile river. Through our online store, we offer two of the very best loose-leaf herbal infusions from this historic tea-producing region: our beautifully floral Whole Chamomile Blossoms and our uplifting Peppermint Leaves.
LEARN MORE ABOUT OUR EGYPTIAN TEAS

Close

About Our Egyptian Teas

Made from the highest quality herbs, both our luxury chamomile and peppermint loose-leaf teas hail from Egypt's Nile delta, where untold generations of farmers have honed their skills to harvest these exquisite infusions.

Health Benefits Of Chamomile And Peppermint Tea

There's a reason that chamomile and peppermint tea are two of the most popular herbal teas in the world: soothing and delicious, they make you feel good. But these two tisanes – to use the technically correct term for a beverage made of herbs – come with real health benefits. Renowned for promoting wellbeing, both have been proven to help ease gastrointestinal upsets, with peppermint oil in particular associated with preventing stomach muscle spasms. Chamomile's most famous quality is its ability to ease anxiety, and its calming, antispasmodic qualities can also be used to help relieve menstrual pain.

When To Drink?

Naturally caffeine-free, both our Whole Chamomile Blossoms Peppermint Leaves herbal teas can be enjoyed at any time of day.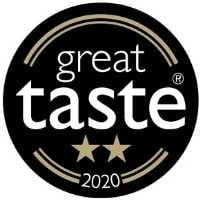 No. 121
Made from premium golden blossoms harvested in Croatia and completely caffeine-free, our luxury chamomile herbal tea is a wonderfully calming floral infusion.