Naturally Low Caffeine Tea
All true teas from the Camellia Sinensis plant contain some caffeine level, which can be preserved or reduced depending on the processing that the leaves have undergone. White teas, such as those within this collection, have undergone minimal processing and are known to have an exceptionally low amount of caffeine, making them ideal for those who are sensitive to this stimulant or wish to consume a warm brew just before bed.
No. 50
A rare example of a Sri Lankan white tea, Ceylon Silver Tips is a luxurious infusion: light-golden, low in caffeine and delicately redolent of pine and honey.
From: Imbulpitiya, Sri Lanka
A stunning rare white tea from Darjeeling, our loose-leaf Glenburn White Moonshine is a sublimely floral first flush from one of India's best loved estates.
From: Glenburn Valley, Darjeeling, India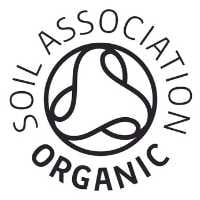 No. 64
This family-owned biodiverse Nepal tea garden is famous for creating sublime artisan tea and this organic white tea is no exception.
From: Hile, Dhankuta District, Nepal